The multi-function printer is a type of ink-jet printing high-tech digital printing device that is non-contact with objects, so it can be free from any material restrictions and can print on wood, glass, crystal, metal plates, floor tiles, tiles, etc. CD, acrylic, plexi glass, EVA.KT board, leather, plastic, PP, PE, PVC, fabrics, stickers, stone and other surface color photo printing.
Direct output from computer data to the multi-function printer – direct printing, same as the design that you need to print.
Multi-function printer is also called UV printer, eco-solvent printer and flatbed printer machine.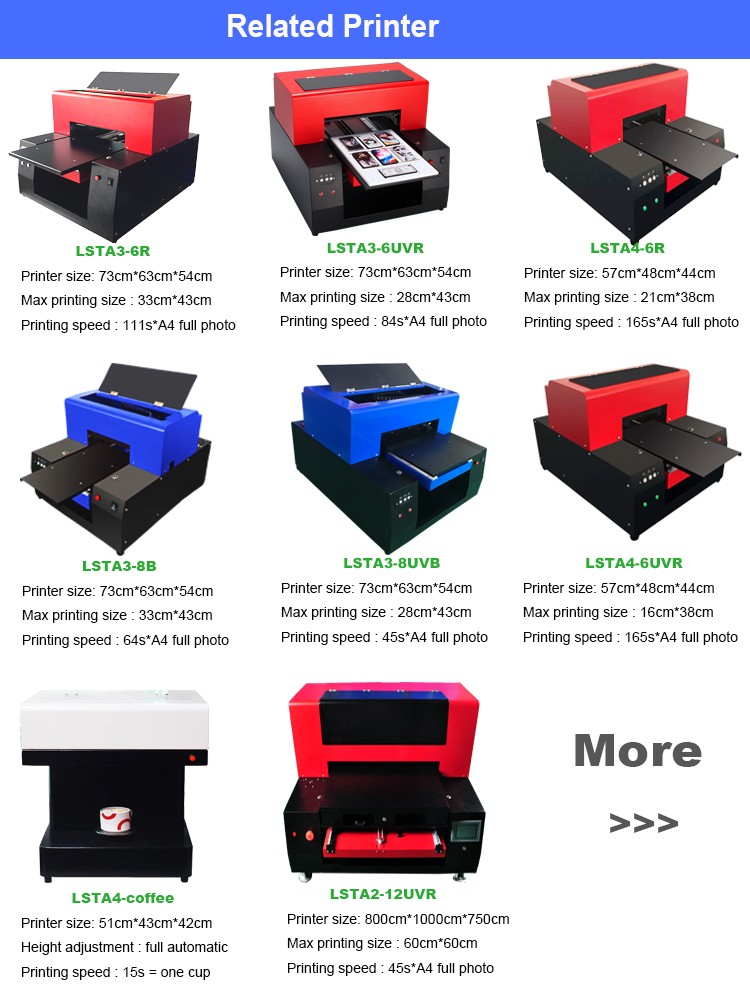 The main function of the inkjet flatbed multi-function printer
1.print pictures on any material. Such as: gold and silver copper iron aluminum plate, light-colored T-shirt,leather,wood, crystal, acrylic, plastic, glass, organic board, rubber, marble, paper, metal, porcelain, film, PVC, stone, textiles and so on.
2. It can print pictures on irregular surfaces. Such as: mobile phones, telephones, U disk, glass, vases, pens and so on.
3. can print cylindrical objects. Such as glasses, vases, pens, etc.
4. the object height: 0-20cm
5. free intermediate supplies. Such as: transfer paper, crystal glue, crystal film, high temperature tape, thermal transfer equipment.
6.the scope of application of the product:
A.each phase hall, wedding photo studio, attractions, hospitals, schools, etc.
B. Industrial applications: For plastics, electronics, hardware, plexiglass and other industries, sample proofing and mass production of products have achieved rapid sample production, and the processing has been reduced by several times.