Now, we share with you about last working principle of the UV flatbed printer.
It is the Imaging principle of the uv flatbed printer.
---
---
In the last bolg, we said the imaging principle impacts on the printing efficiency.
Imaging principle:
Imaging is achieved by photochemical curing agents in the uv ink and ultraviolet light waves emitted by the led lamp to produce a chemical reaction that does not dry in the traditional heat or natural drying. Due to the short reaction time, the pattern can be cured within 3 seconds, shortening the production time of the finished product.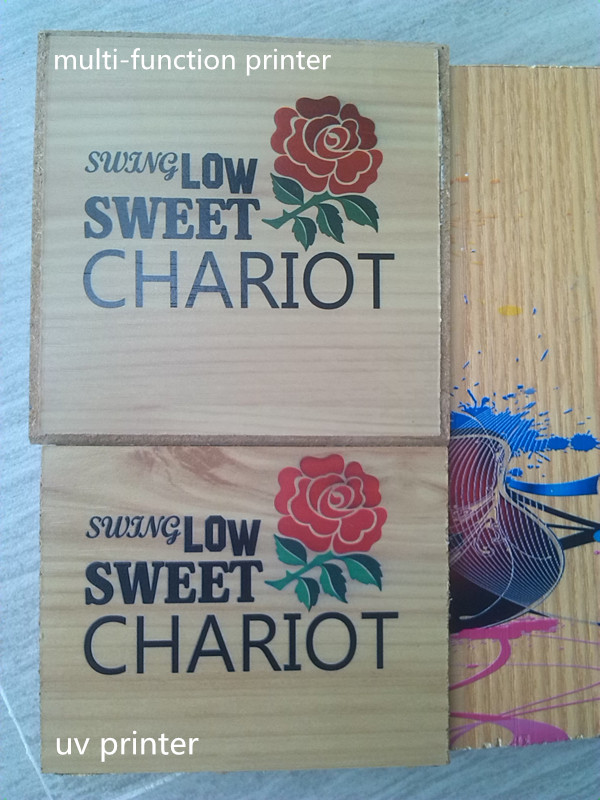 However, because the uv ink itself is a matt nature, the resulting image is a little dark and not bright enough as the image printed by eco-solvent printer and t-shirt printer ( showed by last image ) . In view of this situation, a transparent liquid can be applied to the surface of the pattern in the form of uv varnish (varnish) to achieve a highlight effect. Till now, UV printer is good enough for printing.