That Nothing is Impossible to a Willing Heart is not an empty talk. We really made it come ture this year. We were the flatbed printer manufacturer 10 years ago. We have been in the multi-function printer line for more than 10 years.

At the first when we started to procude the flatbed printer, which is not easy for us . As there is nobody producing such printer, which seems it is completely new for us, we studied for it night and day for about half year. Finally, we succeed, which bring us a big market and profit in China market and small market oversea.
Soon, there were many agent selling our printer all over China, at the same time, many factory copied our printer machine but selling at lower price, which made us very difficult to sell these printers as we invested so much in technology but others only copied it , as a result of which , they can sell them at lower price.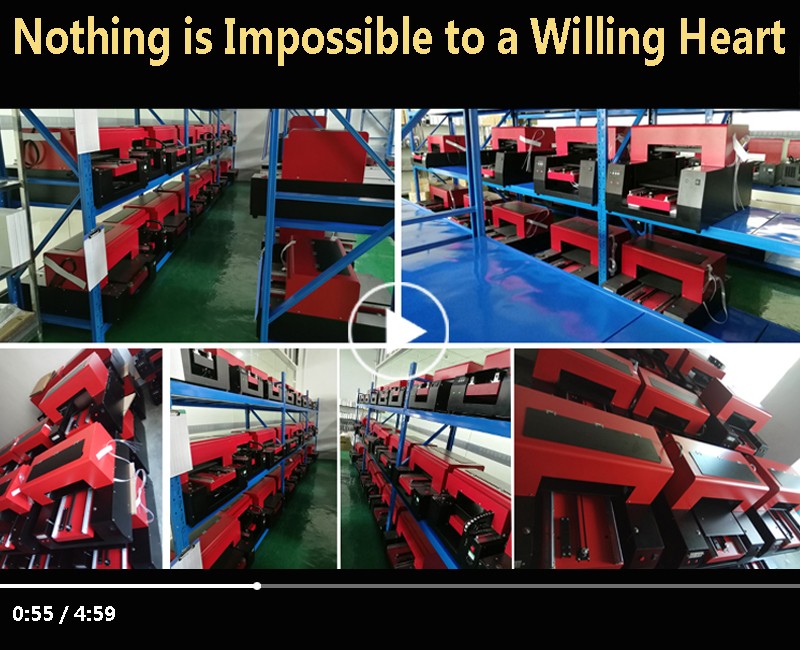 That Nothing is Impossible to a Willing Heart is our belief.Despite all this, we went on study our new printer with new technology
Last year, we studied a new printer, which is with better quality but lower price than others, Which bringed us a NEW SPRING in flatbed printer industry.
Our selling numer of the flatbed printer is keeping going up month by month. For more about it , pls check the video.