Printer Damper CISS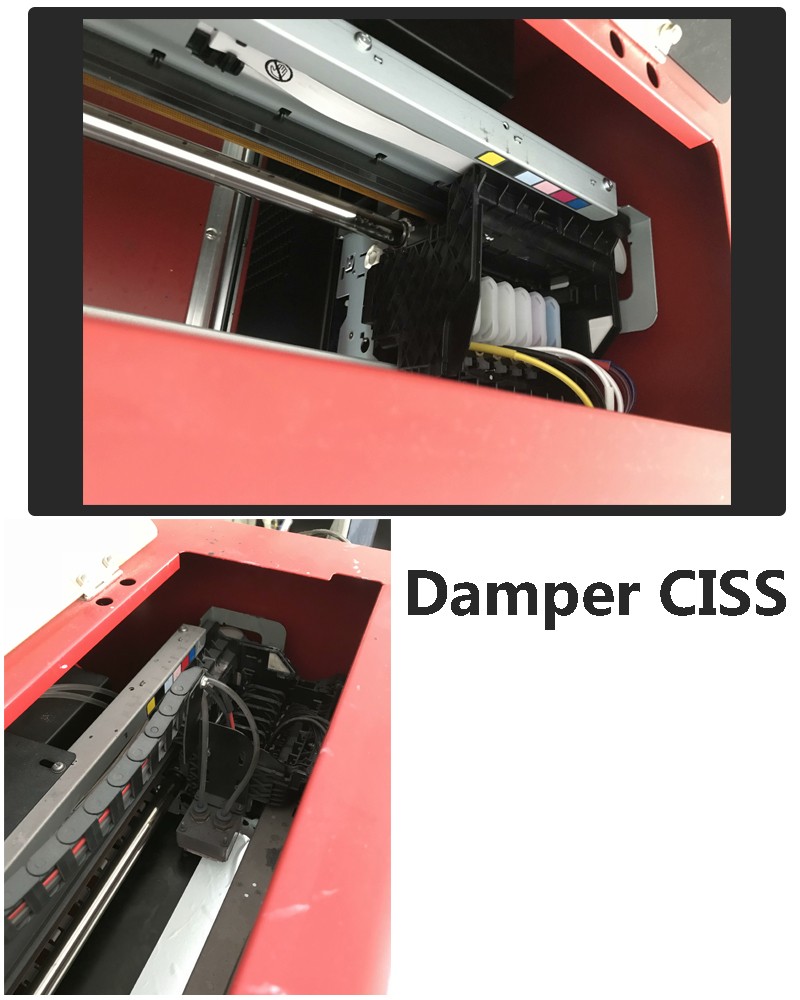 ➤CISS is Continuous ink supply system. Damper is better for ink running.Damper ciss is better when you need to use white ink.
➤For uv printer, we have no choice but to use the black damper ciss.
➤For others, we can use black damper ciss or other color damper ciss or transparent damper ciss, by which we can see ink running.
➤Damper ciss is the spare part. when you buy printer, you'd better buy one more set for spare.